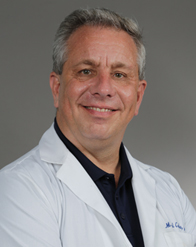 WORK EXPERIENCE
July 1993 To Present
BRISTOL ORTHOPAEDICS, LLC
641 Clark Avenue
Bristol, CT 06010
HOSPITAL AFFILIATIONS
Southington Surgery Center
CTCJRI/Saint Francis Hospital, Hartford, CT
Hartford Hospital
Hospital of Central CT
POST GRADUATE TRAINING
1988 – 6/93
UNIVERSITY OF CALIFORNIA-IRVINE MEDICAL CENTER
Residency: Orthopedic Surgery, completion in 6/93
Internship: Rotating Surgical, 6/89
Training Hospitals: University of CA-Irvine Medical Center,
Long Beach Veterans Affairs Medical Center, Kerlan & Jobe
Orthopedic Clinic/Centinela Hospital, Rancho Los Amigos
Medical Center, Children's Hospital of Orange County
Honors: Chief Resident during PGY V year, 1992-93.
EDUCATION
1984-1988
RUSH MEDICAL COLLEGE
Degree: Doctor of Medicine, 6/88
Honors: Member of Alpha Omega Alpha, elected in Junior year; selected for Surgical Clerkship at Guy's Hospital, London, UK.
1980-1984
NORTHWESTERN UNIVERSITY
Degree: Bachelor of Arts, 6/84
Major: Biochemistry, Cell and Molecular Biology
Minor: Music Performance and Music Theory
Honors: Alpha Lambda Delta Scholastic Honorary
CERTIFICATE AND LICENSURE
Orthopedic Surgery, Board Certified (ABOS), 7/95 – Current
State of Connecticut, 5/93 – Current
Licensure Endorsement Certification-National Board of Federal DEA certificate, 1/90 – Current
PROFESSIONAL MEMBERSHIPS
American Academy of Orthopaedic Surgeons, Fellow 2/97 – Current
CT State Medical Society, 1993 – Current
Hartford County Medical Association, 1993 – Current
PUBLICATIONS/PRESENTATIONS
"Quantitative Assessment of the Anterior Drawer sign with Respect to the Lateral Ligamentous Injury of the Ankle"
Michael E. Cucka and Christopher Jordan. Presented at Research Day, Rancho Los Amigos Medical Center (Downey,CA), 12/91;
Senior Paper Day, University of CA-Irvine Medical Center, 6/92.
REFERENCES
Available Upon Request.